Use Coupon e30vip To Save $30

Get E-Scribe With All The Upgrades And
Here Is Everything You Get Today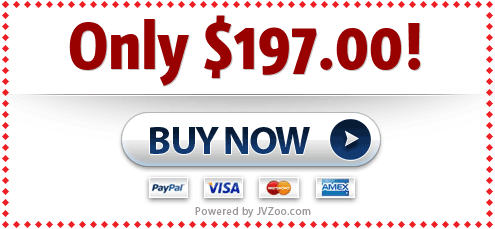 Use Coupon e30vip To Save $30
You will recieve everything in the funnel including all bonuses if you act now. You will save $375 and get $2146 worth of bonuses. Do not delay lock in the offer today.
You get access to our three click eBook creator completely unique and never seen before product. This comes with full white-label rights. Resell, rebrand and make it your own comes with all the marketing material you could ever want.
E-Scribe Marketing Pro AI
E-Scribe marketing pro is the upgraded white-label version of the social pro app which allows users to get more traffic from social media. Resell, rebrand and make it your own comes with all the marketing material you could ever want.
E-Scribe marketing packs gives you a pro marketing collection to use to promote E-Scribe it contains everything that you could ever need. Including a full unique logo design for your new eBook business.
Upload the plugins direct into the E-Scribe system and start selling on both Jvzoo and WarriorPlus. The plugins connect the system directly with the two payment platforms. Plus training for both systems is included.
EXTRA PLUGIN ADDED FOR BUNDLE USERS (COMING 15TH AUGUST)
This plugin allows you to run our apps just like the big boys do and charge per credit. This fits into the model that all big AI apps are using. Because ChatGPT uses a credit based system SO SHOULD YOU!
Give credits for your uses and give them the ability to buy more credit packs. Imagine the ability to get an engaged audience into your app who love the system and purchase over and over again!
IF YOU ARE A BUNDLE BUYER OF E-SCRIBE YOU GET THIS PLUGIN FREE!
Buy The Bundle And Get Access To All Our Plugins Going Forward
Do you want to resell E-Scribe and pass on the rights to your customers so they have white-label and source code rights. You will get access to be able to license this as your own. THIS IS NOT TO BE MISSED
Complete done for you set up. E-Scribe is easy to set up but the done for you offer takes out the guesswork. We take control and hand you back to fully done for you product.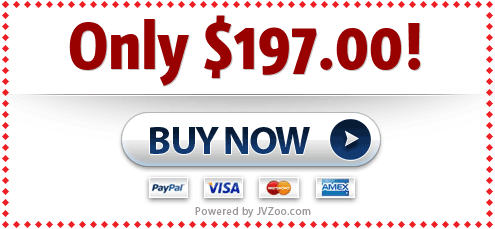 Use Coupon e30vip To Save $30
INCLUDES FAST ACTION BONUSES
Four done for your 20 page reports on how to use ebooks in your marketing. These are fully formatted but you also get the source documents as well. Add in the link to your new E-Scribe software site you give away the report and ebooks and users see your link. WORTH $197
---
All graphics to go with the four done for you reports/ebooks. These are created by our amazing in-house graphics team. You get the PSD's as well. WORTH $97
---
Four videos that are done and ready to use that you can give away that will help you promote your new white-label software. WORTH $197
---
SEVEN AI PLR Packages Complete With Sales Page, Ebooks and All Marketing Materials WORTH $679
---
SEVEN AI PLR Video Packages Complete With Sales Page, Ebooks and All Marketing Materials WORTH $679
---
Also Included The Master Rights License To Both Video and Ebooks Packages WORTH $297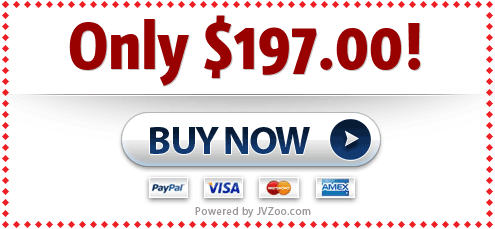 Use Coupon e30vip To Save $30
The eBook Market is Exploding
Come 2023, the e-book industry's value stands at a staggering USD 16.42 billion, with projections to catapult to USD 20.74 billion by 2028. The advent of AI tools like ChatGPT has ignited a substantial surge in the volume of e-books gracing the marketplace.
The global ebook market size Is estimated to be valued at approximately USD 16.42 billion in 2023
Amazon is by far the largest seller of both physical and e-books, commanding well over half of sales in the United States and, by some estimates, over 83% of the e-book market
AI software is currently setting the market ablaze, with thousands of copies flying off the virtual shelves across various marketplaces. It's worth taking a moment to observe this trend.
Firstly, our software is powered by AI and ChatGPT, making it one of the most sought-after and advanced solutions available today.
Secondly, you'll benefit from your very own eBook writer, a tool crafted by one of the industry's leading software experts.
Some of the most popular eBook genres include...
Using E-Scribe you can create all these genres in-fact you can create any genre you want. The powerful system will write any type of ebook you want and turn you into a ebook publisher over night.
With E-Scribe there is no...
YOU Can Create A Best Seller In Three Clicks
Enter your project name, choose the category or create a new one. Decide on the words per chapter and how many chapters you require. Add the topic you want to book to be about. Then choose your audience and writing tone. That's click one!
The system will generate ten ideas for book titles choose the one you want to use or click regen for another ten ideas. You can also manually edit any of the titles if you like one but just want it to be a little different. Choose the title click next...thats click two.
The system then outlines the book. Again you can add or edit anything you wish and also "regen" the whole outline. Then click next and the system goes off and works its magic to start building your ebook. That's click three!
Your New Book Is Ready For Publishing
Your eBook is complete and ready to download. BUT you can format it directly in the software. Let's say you want to change the font, add images or links in you can do that right here. In fact you can add anything you wish. Then you can download your eBook as a PDF, text or doc file. The eBook is also stored in the software and you can go back and edit at any time. You can even regenerate the whole book if you wish.
Take A Look At Some of the eBooks We Created With E-Scribe
A tale of forbidden love in Victorian England. Who is the mysterious gentleman.
Adventures with a Fire-BreathingFriend
A childrens tale of a young boy and the adventures he goes on with his fire breathing friend.
A NON fiction account of the D-Day Landings and the planning that was behind it.
Grandpas Guide to Outrunning Zombies
A light-hearted horror tale as senior citizens battle a horde of flesh eating zombies.
A 6,000+ word eBook created before your eyes in just a few minutes....
Visualize the infinite possibilities as you generate a multitude of eBooks on an array of topics. With the power of Escribe, you can become an abundant publisher on Amazon overnight, leveraging the platform that claims over 80% of eBook sales in the US.

Our AI-empowered platform doesn't just eliminate the difficulties of content creation. It also hands you the key to unlock an abundant vault of profit-making potential.
Take a moment to comprehend this: Amazon, the undisputed titan of online retail, sells more than 487 million eBooks through Kindle annually. As for the eBook market share, Amazon has a stranglehold on an astounding 67%. Consider the inclusion of Kindle Unlimited, and that percentage leaps to an overwhelming 83%. It's virtually an untouched dominion in the world of eBooks.
Each year, Amazon, via its Kindle platform, dispenses over 487 million ebooks. In the ebook sales market, Amazon's share is not less than 67%, and when you take Kindle Unlimited into account, this percentage escalates to 83%. Amazon is projected to command an astounding 87.9% of the annual ebook sales in the UK. A market presence like this is no small feat; it's a testament to the immense potential that lies in the world of ebooks.
But let's get more specific. Every year, Amazon releases over 1.4 million self-published books through its Kindle Direct Publishing (KDP) platform. This number doesn't even consider the multitude of self-published eBooks without registered ISBN numbers. So, in reality, the scope of Amazon's self-publishing ecosystem is even larger.
This makes Kindle Direct Publishing the largest eBook publisher of self-published eBooks, even in the absence of official numbers. In fact, self-published books account for 31% of Amazon's eBook sales! And the royalty benefits? Amazon pays over $520 million each year to more than 1 million authors who've chosen to self-publish through KDP.
E-Scribe doesn't just give you an eBook creation tool; it provides you with a direct route into this vibrant, profitable market. It simplifies the eBook creation process, so you can focus on getting your work out to the world. With E-Scribe and Amazon combined, your potential earnings could skyrocket.
Over 1600 eBooks Are Published Every Day On Amazon
The ebook market is in a state of rapid growth, with over 1,600 ebooks being published daily on Amazon. The sheer volume of this figure paints a vivid picture of the thriving opportunity that awaits in the ebook industry. Join this publishing revolution and stake your claim in this burgeoning digital landscape.
Just Some Of The Ways You Can Use E-Scribe
If you're unfamiliar with the term, 'lead generation' refers to the process of attracting potential customers (leads) to your business. And one of the most effective ways to do this is by providing value upfront. This is where eBooks come into play.

Picture this. You have a wealth of knowledge that your potential customers would find invaluable. You package this knowledge into an eBook and offer it for free on your website in exchange for visitors' contact information. This simple yet powerful strategy allows you to build a list of potential customers who are already interested in what you have to offer, making the job of converting them into paying customers that much easier.

This strategy is not just theory, it's a tried and tested method employed by successful businesses across the globe. But the stumbling block for most is the process of creating an eBook. It can be a daunting task, involving hours of research, writing, editing, and formatting. That's where eScribe comes in.

With eScribe, you can create quality eBooks in a matter of minutes, not weeks. You just have to provide a few keywords related to your topic and let eScribe do its magic. Within minutes, you'll have an eBook ready to serve as a lead magnet, helping you attract potential customers and grow your business.
This business model has been a game-changer for authors, entrepreneurs, and creatives alike, and here's why.

The print on demand model allows you to print your books only when they are demanded. It eliminates the need for a large upfront investment and the risks associated with stock handling and storage. You get the freedom to focus on what truly matters - creating and selling your books.

But here's where the real potential of this model shines - the ability to reach a global audience. Print on demand providers such as Amazon's KDP, Lulu, and IngramSpark give your books an international platform, making them available to millions of potential readers worldwide.

So, how does this connect to eScribe? Well, once you've created your eBooks using eScribe, they can be easily converted into print-ready files for these print on demand services. Not only are you selling digital copies of your books, but now you also have the option to cater to readers who prefer a physical copy in their hands.

However, this isn't just about creating and selling books. Print on demand also allows for the creation of customized merchandise like t-shirts, mugs, and posters. This opens up additional revenue streams, helping you maximize your earnings.

But remember, the key to succeeding in print on demand, like any business, lies in offering a quality product. With eScribe, you can be assured that your eBooks and print books are of high quality, making them more appealing to your potential customers.


Self-publishing is an avenue that has opened doors for countless individuals to tell their stories, share their knowledge, and even create a sustainable source of income. This trend is not just a fleeting phenomenon. In fact, it has been growing at an astonishing pace, and the numbers speak for themselves.

Now, imagine having a tool that could accelerate your journey in this exciting industry. That's where eScribe comes in. With eScribe, we've streamlined the eBook creation process, giving you a powerful tool that makes self-publishing not only achievable but also remarkably easy.

With just a few clicks, you can create a high-quality eBook ready to be published. We're here to help you tap into this billion-dollar industry and claim your piece of the pie.
HERE ARE SOME OTHERE WAYS YOU CAN USE YOUR EBOOKS
As A Launch Bonus We Are Also Including White-label/Source Code Rights
You have the freedom to resell, rebrand, and modify this product as your own. This means you not only receive an incredible tool for personal use but also gain an app that you can customize, sell, and retain 100% of the income you generate.
Unlock Unlimited Profit Potential
with the Ultimate White-Label Software & Source Code – Introducing E-Scribe! Setting Up E-Scribe Is Super Easy And Anyone Can Easily Do It In Just 3 Steps
Upload the file to your hosting, no need to do any unzipping or anything like that
Go to the location of the file in your browser and follow the prompts
Add your white-label details and hey presto you have your own software ready to sell
Installation was extremely straightforward and took just a few minutes from start to finish. Video instructions were comprehensive, easy to follow and covered every aspect of the process. Installing this software should be a piece of cake for anyone with even a basic familiarity with Cpanel or equivalent.
---
I can't believe how easy this was to install. With the simple tutorial included, I was set up and running within minutes
---
In 2023 you really need to leverage the power of AI. In terms of writing ebooks I was lucky to be a beta tester of Escribe. To install the software through Cpanel was an easy process that took me less than 5 minutes just following the video tutorials provided. The software works like a charm and gives top results.
---
The installation was incredibly easy. The explanation of uploading and making the database etc was the simplest I have ever had and very easy to follow.
---
Trust me when I say that EScribeAI is a game-changer you want to take advantage of. It unleashes your eBook creation potential, empowering you to create great content and reach new levels of success. Take advantage of this incredible opportunity to revolutionize your eBook creation process.

---
I love e-Scribe not only for what it does (and it does it well) but also for the fact that it's a white-label, installable script. This gives you complete control over the app and its functionality, freeing you from depending on 3rd parties for your business operations. The vendors are seasoned marketers with a good track record of product quality and customer support. The installation process of the app is very easy - anyone following the very clear, step-by-step video tutorials, can succeed in installing the app. I highly recommend it!

Unlock the Full Potential of E-Scribe
with Unlimited White-Label Rights and a Complete Suite of Marketing Assets!
When you invest in E-Scribe's white-label rights, you're not just getting access to our groundbreaking eBook creation software with full source code – you're also getting a comprehensive package of premium marketing materials to help you hit the ground running. Here's what's included:
Professionally-Designed Sales Page: Kickstart your sales with a high-converting, ready-to-use sales page that showcases the incredible features and benefits of E-Scribe.
Easily customize the sales page with your branding and unique selling points, saving you time and effort.
Engaging Video Sales Letter (VSL): Capture your audience's attention and boost conversions with a persuasive, professionally-produced video sales letter.
This powerful marketing tool helps you effectively communicate the value of EScribe and drive more sales.
Stunning Graphics with PSDs: Enhance your marketing efforts with a collection of eye-catching graphics, including banners, logos, and promotional images.
You'll also receive fully-editable PSD files, giving you the freedom to customize the graphics to match your brand identity.
Comprehensive Marketing Pack: Maximize your reach and generate more leads with our all-inclusive marketing pack, featuring email templates, social media posts, blog articles, and more. These ready-to-use resources make it easy to promote E-Scribe across multiple channels and attract your target audience.
By investing in E-Scribe's unlimited white-label rights
you'll not only gain the ability to rebrand, customize, and sell the software as your own – you'll also receive a complete suite of professionally-designed marketing materials to accelerate your success.
This comprehensive package empowers you to effectively promote and sell E-Scribe, positioning you for unmatched growth and profitability in the booming eBook market.
Don't miss out on this incredible opportunity
invest in E-Scribe today and start building the business of your dreams!
For fast action takers we are also including… Our giveaway packs these include.
Four done for your 20 page reports on how to use ebooks in your marketing. These are fully formatted but you also get the source documents as well. Add in the link to your new E-Scribe software site you give away the report and ebooks and users see your link. WORTH $197
All graphics to go with the four done for you reports/ebooks. These are created by our amazing in-house graphics team. You get the PSD's as well. WORTH $97
Four videos that are done and ready to use that you can give away that will help you promote your new white-label software. WORTH $197
Our giveaway packs would cost $491 but they are yours today if you take action.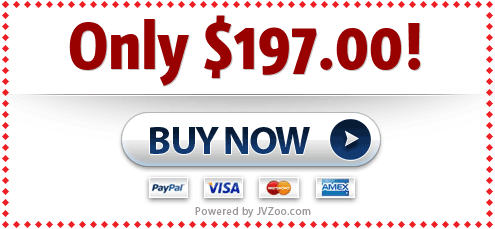 Use Coupon e30vip To Save $30
We're So Confident In The
of E-Scribe that we're offering an unbeatable, no-questions-asked 30-day money-back guarantee. Here's how it works: From the moment you invest in E-Scribe, you'll have a full 30 days to test-drive the software, explore its features, and experience the benefits of our white-label rights and full source code access. If, within that time, you're not completely satisfied with your purchase for any reason, simply...
of your investment – no hassles, no hard feelings. We believe that the best way to truly understand the value of E-Scribe is to see it in action for yourself. With our ironclad 30-day money-back guarantee, you can do just that – completely risk-free. So, what are you waiting for? Invest in E-Scribe today and unlock the unlimited profit potential that's waiting for you in the booming eBook market!